I have been working with RMI for 6 months now, and to date have been very pleased by their service. My business requires a complex and bespoke fulfilment process, and RMI have been more than capable of meeting all my requirements. They are professional, reliable, extremely responsive, and excellent value for money. I can't recommend them highly enough, and thank them for providing such a strong basis of support for my business to date.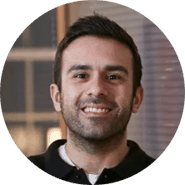 ArminFounder - Vitamin Buddy
The RMI team have been wonderful. We spent along time searching for the perfect fulfillment centre and rejected a few leading companies simply as the 'fit didn't seem right' we were very happy when we found RMI we love the professionalism, efficiency and reliability of the process right from customer order to dispatch. We can always count on Sharon, Adam, Siobhan and Osman to name a few. Especially we feel that though, especially Sharon, who personally deals with and manages our brand inventory, goes above and beyond with excellence and is an extension of our company and is pivotal for our company to function effectively! We are very grateful and blessed to have RMI on our team.